REPAIR SERVICES
To keep your vehicle running properly at all times, we offer a number of services in the Lititz area that are carried out by our certified, expert auto service and repair technicians who have years of experience performing everything from oil changes to a complete engine overhaul.

We use high-tech diagnostic equipment to guarantee your vehicle is repaired and/or serviced correctly the first time around, and we only use the highest quality replacement parts, filters, oils, and components when it comes to your car.

After-Hours Drop Off
Sometimes auto repair needs arise long after most auto repair shops have closed. With after-hours drop off services, you leave your car at the mechanics shop for repair even if the shop has closed. You simply fill out an envelope, put in your keys, and drop it in a drop box. The auto shop will only contact you when your car is ready or when they need additional information. At Garman's Garage, we value your convenience and that is why we offer after-hours drop off services. A completed Drop-Off Form will help the mechanic diagnose any problems.
Free Loaner Car with Repairs By Appointment
Do you need wheels while your car is in an auto repair shop? To cope with your busy life while your vehicle is with a mechanic, we offer a free loaner car. A free loaner car lets you have wheels while your car is in a mechanic's shop. Garman's Garage is one of the few auto shops that offer free loaner cars to their customers. At Garman's Garage, we are ready to provide assistance and help you when your vehicle has broken down. A prearranged appointment is necessary and subject to availability.

Our services include: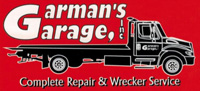 Friendly Staff
Lititz, Pensilvania
The staff are like family "Everybody knows your name". Nice being greeted by a wagging tail! Reasonable and reliable. Very trustworthy! Thank U all for always fixing her up (my vehicle) and the pleasant conversations.
Joyce P.