INSPECTIONS & EMISSIONS
Some states require regular safety inspections and/or emissions inspections on cars and trucks. We are well-equipped and trained to perform these inspections. Our technicians can also perform multi-point inspections on your vehicles as needed.
These are some of the inspection services we offer.
PA State Certified Emissions Repair Facility
A state certified emissions repair facility is a privately owned motor vehicle repair facility, licensed to repair emission-related failures. The repair facility must employ a CERT (Certified Emissions Repair Technician) who has passed a state-required training program. Garman's Garage is a PA state certified emissions repair facility. Contact us at 717-626-5706 or visit us today for emission-related repairs and services.
PA State Certified Emissions Test Facility
Did you know that the Motor Vehicle Commission requires you to take your motor vehicle for an emissions inspection every year? This kind of testing is administered through a network of privately owned (but certified) auto repair shops. The auto repair shops carry their official Test Center number. Garman's Garage is a PA state certified emissions test facility. At our auto repair shop, we can perform emissions testing on all eligible vehicles regardless of fuel type or model year. Visit our shop or call us at 717-626-5706 to make an appointment.
PA State Inspection Station
PA state inspection stations are privately owned, but government certified, inspection stations throughout PA. Garman's Garage is a PA state inspection station. For your state inspection needs visit or call our auto shop at 717-626-5706.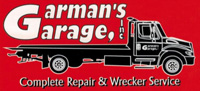 Friendly Staff
Lititz, Pensilvania
The staff are like family "Everybody knows your name". Nice being greeted by a wagging tail! Reasonable and reliable. Very trustworthy! Thank U all for always fixing her up (my vehicle) and the pleasant conversations.
Joyce P.