EMERGENCY ROADSIDE ASSISTANCE
24 Hour Towing/Assistance
With our 24-hour towing service you can have your car towed any time of the day and taken back to the garage for repair services. In case your car or a car you are driving is disabled, contact Garman's Garage at 717-626-5706 for professional around the clock towing services. At Garman's Garage, we boast well-maintained tow trucks, and highly trained and certified drivers who are committed to providing professional and courteous services to all our customers.
To learn more about our Emergency Roadside Assistance services, call us at 717-626-5706 or request a quote by clicking below:
Request Quote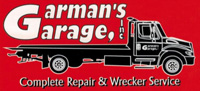 Friendly Staff
Lititz, Pensilvania
The staff are like family "Everybody knows your name". Nice being greeted by a wagging tail! Reasonable and reliable. Very trustworthy! Thank U all for always fixing her up (my vehicle) and the pleasant conversations.
Joyce P.