Thank You
You have been added to our email list, and you will automatically receive our next mailing when it comes out.

We appreciate your business, and we value your trust.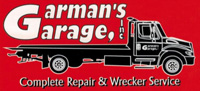 Friendly Staff
Lititz, Pensilvania
The staff are like family "Everybody knows your name". Nice being greeted by a wagging tail! Reasonable and reliable. Very trustworthy! Thank U all for always fixing her up (my vehicle) and the pleasant conversations.
Joyce P.