Brownstown Auto Repair
Top Quality, Affordable Auto Repair Services Near Brownstown - Call Today 717-626-5706
When drivers in Brownstown need cost conscious auto repairs they call Garman's Garage. Since 1929, Garman's Garage has been delivering professional and competitively priced auto repairs to the Brownstown area.
Garman's Garage provides top-quality auto repairs to keep foreign or domestic cars and trucks running at peak performance. Call Garman's Garage near Brownstown at 717-626-5706 for fast, affordable auto repairs. Customer satisfaction is our goal!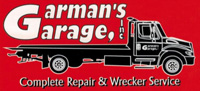 Friendly Staff
Lititz, Pensilvania
The staff are like family "Everybody knows your name". Nice being greeted by a wagging tail! Reasonable and reliable. Very trustworthy! Thank U all for always fixing her up (my vehicle) and the pleasant conversations.
Joyce P.